I was very busy after the half-marathon this weekend.  Busy resting on Saturday, then busy with leaves and other yard work on Sunday.  So, please enjoy this guest post from my mother-in-law, Shirley Albertson Owens of the www.shirleyannesheart.com Blog:
Friday night grandangels Sarah (age 9) and Cooper (age 5) ran the Richmond Times-Dispatch Mile Kids' Run. It was the first run for both of them – and we had ever so much fun – even in the rain! Here they are BEFORE THE RACE. They had BRIGHT – DON'T NOTICE ME shirts! LOL
Here they are doing some pre-run warm ups. Cooper is in the red hat and Sarah is wearing a white hat.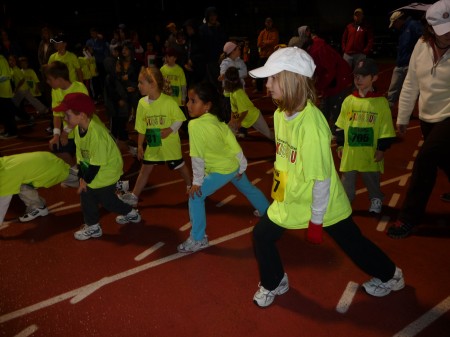 Oh, they were SO PROUD of those medals! Here they are after the race – and Cooper is using his free drink to cool off with!
Today their dad ran the McDonald's Half Marathon in Richmond, VA. Here he is with his fan club!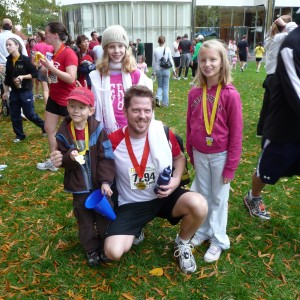 Similar Posts: